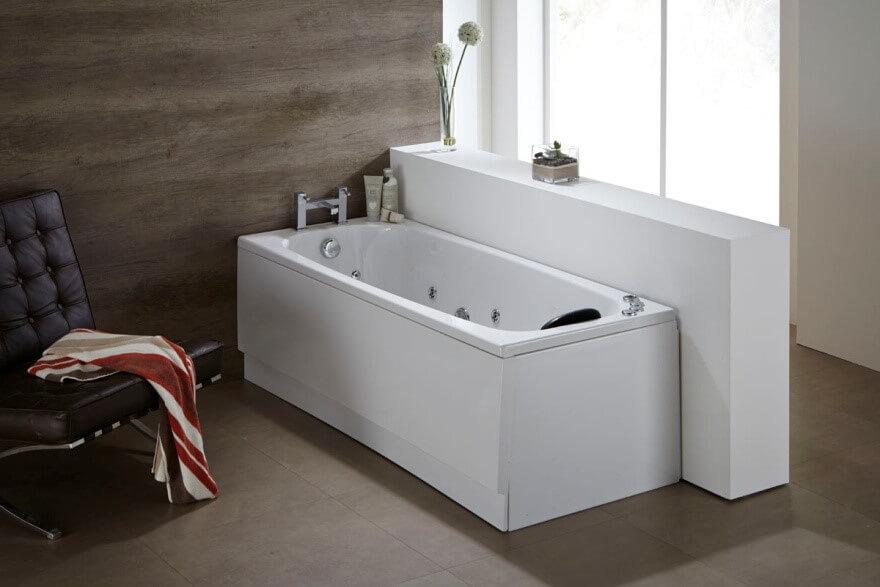 With the frantic pace of life today there's nothing quite like pampering yourself after a tough day at work or with the kids. Having your own whirlpool bath at home negates any need to wait for the weekend to escape to a spa or health club to take advantage of such luxury. Here are 5 reasons why having your own whirlpool bath at home might be the smartest move you could make this year.
Modern whirlpools don't need a lot of space
Forget the classic hot tubs or excessively large health club Jacuzzi s you might have seen. Today's whirlpool baths are designed with even the most space-challenged bathrooms in mind. Many whirlpool baths are no larger than a regular sized bath, and corner-mounted whirlpool models give even more flexibility so if it would be exaggerating to call your bathroom spacious, you'll still be able to find a whirlpool bath that will fit.
Health benefits
While the amazing feeling of relaxation provided by soaking in a whirlpool bath may fade after a few hours - the long term health benefits of regular whirlpool bathing are real and lasting. Health benefits provided by hydrotherapy include enhanced blood circulation, faster recovery from sports or exercise related muscle strain, relief from joint stiffness, and increased vitamin and nutrient delivery throughout your body. And of course, the deep cleansing action of hydrotherapy makes your skin healthier.
Convenience and comfort
The benefits of whirlpool bathing are well known by many. This accounts for the increased popularity of whirlpool baths for the home. There's nothing more convenient than de-stressing in your own home whenever you feel like it, without the need to go to a spa or health club, and it's a lot less expensive too. As more and more people adopt a healthy lifestyle and include more exercise and sports activities in order to feel good and look good, having access to your very own whirlpool bath makes perfect sense.
Added value
With whirlpool baths in high demand, this addition to your home not only adds value to your bathroom but also to your home overall. While the benefits of whirlpool bathing may be felt more than seen, for many prospective home buyers the fact that a home has a whirlpool bath already installed provides not only a WOW factor, but can also tip a buying decision in your favour when it comes time to move on.
Create your own haven of tranquility
There's absolutely no excuse for not being able to create your very own haven of tranquillity and relaxation with a whirlpool bath in your own bathroom. The Lisna Waters range of whirlpool baths offers a wide choice of styles, shapes and luxurious features to suit the most discerning tastes. Whether you opt for a traditional rectangular model, a two-person double-ended whirlpool, or a corner-mounted model, you'll be able to create the perfect relaxation space to enjoy whenever you have time. Why not check out the Lisna Waters Encore Whirlpool Bath & Airspa to see what you could be enjoying.