Whether you are planning a bathroom remodel or are building a completely new bathroom, it's essential to do it right. There's no going around it the design of your bathroom can make a big impact on your (and your family's) comfort, and your bathroom needs to be designed in such a way that it's not only practical and functional, but comfortable and aesthetically-pleasing as well. So how should you go about planning the design of your bathroom? Here are the most important aspects to remember when designing your bathroom.
Dont forget the technical details Even whilst you're dreaming about a steam shower, a whirlpool bath, marble or granite worktops, or a beautiful accent wall, you shouldn't forget the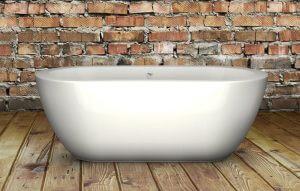 technical details. There are many technical aspects to consider, and these include the plumbing, electrical work, drains, and more. If you're planning the layout of your bathroom, you have three main choices: one-wall layouts, two-wall layouts, or even three-wall layouts (the one-wall layout which lines up the basin, shower/bath, the two-wall layout where either the bath/shower are along one wall and the basin and toilet are along another, and so on). One tip: if you want to save on costs, the one-wall layout is often the least expensive.
The basin When it comes to the basin, you have some choices as well. The one-piece basin on a counter is the least complicated, whilst under-mounted basins are easier to clean and maintain. A self-rimming basin, on the other hand, is the least expensive and easy to install.
The lighting The lighting of your bathroom also makes a big impact, so it's important to plan this carefully. You need lighting for tasks such as grooming and shaving, and you might want lighting to set the mood and ambience. Wall-mounted lighting is often ideal and is usually placed at eye-level on either side of the mirror. This, combined with overhead lighting, helps eliminates shadows and adequately illuminates the space.
The right kind of bath If you would like a bath, you should also make sure to choose the right kind of bath. For this, there are indeed plenty of choices, from freestanding baths to whirlpool baths and more. Consider the space and the bath's design and your own comfort as you relax in the bath.
The water supply needs to be taken into consideration as well. If your bathroom has a traditional, classic theme, you may want to opt for a claw-footed freestanding bath; if your bathroom has a more modern look and theme, you may want to consider a pedestal bath with sleek, smooth and clean lines. A platform bath can also be a good choice, especially when combined with materials for the decking such as marble, limestone, or tile.