A bathroom that's stylish, elegant, and expensive-looking isn't that hard to accomplish. If you want to change your bathroom's look and feel and make it a much more relaxing, attractive place in your home, you can do so with a few key and tasteful changes. Following are some top tips on making your bathroom look more elegant, stylish and expensive.
What to remember Even if you've already spent a lot on your bathroom's major elements, such as the walls, fittings, flooring, etc, it can still look drab and inexpensive if you don't choose the right combinations. A stylish bathroom is more than just high-quality fixtures, a steam shower, or even a whirlpool bath' it's also about combining the right elements, choosing the right colours, and selecting the proper accessories.
Top tips:
Pick the right colours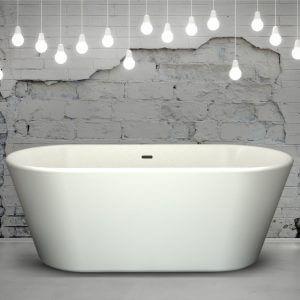 The right colours make all the difference if you want your bathroom to look elegant and expensive. Stick to classic whites and off-whites, whether it's the bathroom walls, the flooring, the toilet, the bath, or the shower, and the cupboards. White and white hues are refreshing and will give your bathroom an airy, timeless look.
Install open shelves Open shelves, especially those made from wood in natural hues and grains, can make your bathroom look more personalised and individualised, and they are a great storage option if your bathroom is on the small side as well. In addition, open shelves add more detail and depth to your bathroom. And if you want to lend a more aesthetically-pleasing look to your bathroom, don't just place toiletries and linen on the shelves a potted plant or vine can make an impact, and so can attractive bowls, jars, and vases.
Frame your bathroom mirror If your bathroom comes with an industrial, generic mirror, you don't have to replace it just yet. You can simply frame the bathroom mirror, which not only adds to your bathroom's expensive, elegant theme, but provides more security as well.
Incorporate fresh plants and flowers As already mentioned, placing a few potted plants on your open shelves can instantly make your bathroom look more stylish. But you can go further than that and make it a point to place fresh flowers in vases around the different areas of your bathroom, such as your bathroom worktop, on the window sill, and even on the side of the bath.
Add a few vintage touches Vintage-style accessories tend to make bathrooms look more stylish and elegant, and for good reason. Vintage furniture such as a side table and a wooden chair, for instance, can add charm to your bathroom, whilst vintage lighting such as pendant lights and even a central chandelier can really boost your bathroom's elegant, classic appeal.