The shower has become the main way of bathing in Britain and for many good reasons. Not only is it very practical when it comes to space, it's also very economical when it comes to time and resources (most notably water and electricity), and it is actually a healthier and cleaner option compared to other alternatives out there. It's efficient and it's very enjoyable, so it's a great choice. However, when installing a shower, there are some important things to consider. More and more people are opting for a walk in shower, simply because it offers so much flexibility. Have you ever wondered what the advantages of a walk in shower are? Here are the true benefits of a walk in shower you should know about.
Make it according to your specifics Your bathroom is different from others; your needs are different from those of the next person as are those of your family. The great thing about the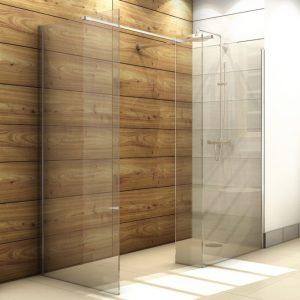 walk in shower is that you can customise it according to your needs and specifications. Write down what you require most of all, and adjust your plans accordingly.
Easy maintenance There are many manufacturers of cubicles or shower areas (pre-manufactured) who will try to convince you that it's the best deal you can get. Maybe they're right; there are indeed a lot of great makes and models on the market. On the other hand, having a walk in shower is guaranteed to give you easy maintenance and allows you to enjoy your shower more without having to do too much cleaning and maintenance.
They last They're easy to install, and easy to clean and since they are also easy to make to order, it follows that they are built to last. The walk in shower is sure to give you pleasure long after all other models start to show wear and tear.
Efficiency throughout Not only is it friendly for your pocket when it comes to installation, it's also great when it comes to running costs you save a lot of money in both water and electricity in the long term. And because of this, it's environmentally-friendly, too.
It's an investment Yes, it will increase the value of your home. It's a great investment. Start with your bathroom, start with what is available. Measure, and decide the best dimensions of your walk in shower first. Of course, don't just consider the size of your bathroom (as they only present limitations) but also consider the comfortable space it requires for the largest member of your family to shower in comfort. As for the rest it's all a matter of practical and aesthetic preferences. Choose wisely; you're making a great investment that it sure to pay off for many years to come.